Mission
Offering and extending a higher quality of life to our members through exceptional fitness, coaching, nutritional expertise, and personal development.
Values
We are a fitness collective holding the strong conviction that we can achieve immeasurably more together than apart.
We believe our character is significantly more important than our fitness. Therefore, we will be decent, honorable and trustworthy in all we do.
We will be relentless in our efforts to meet and support the needs of our members.
Strength & Conditioning
So what is a Strength & Conditioning gym? It might sound a little intense, but for us it's a fitness collective pursuing health and wellness.
Everyone, no matter their background or future goals can be benefited through strength and conditioning. The exact phrases "strength" and "conditioning" captures the idea that our fitness will increase as we become stronger (physically, mentally, and emotionally) and better conditioned. These terms are not exhaustive in describing what we do, rather they provide a framework for our common pursuit.

We us a combination of gymnastic (pull ups, rings, handstand push ups, etc.), monostructural (rowing, running, cycling, etc.), and weightlifting (power, olympic, kettle bell, etc.) movements to form our programming. This provides an incredibly holistic fitness program. When attending a Dūrātus class you can expect a thorough warm-up, quality fitness instruction and coaching, and a challenging workout. Each class is designed to be 1 hour in length.
Because every workout can be scaled and modified for the specific needs and abilities of each individual - Dūrātus really is for anyone! Everyone that walks through our doors is seen as and treated like an athlete.

You might be asking yourself, isn't this just a CrossFit™ gym? No - we are not a CrossFit™ affiliate. However, many of our athletes and coaches have the background. While some of the principles and methodology are shared, we believe our unique focus allows us to better train our athletes and live into our values.
Partners
We understand the pursuit of wholistic health is multifaceted. While we are confident in the fitness space, these are some of our most trusted partners offering further health and wellness modalities.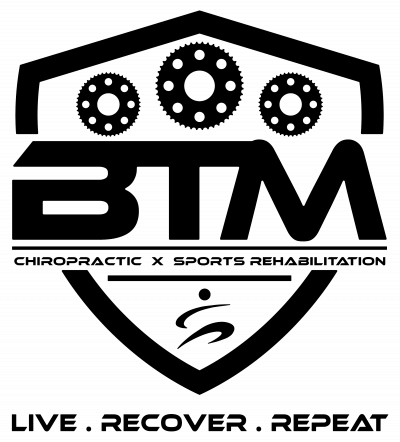 At Built To Move, our goal is to help our patients improve their lifestyle and well-being through various treatment offerings that include Sports Medicine Chiropractic, Massage Therapy, Mental Performance Consulting. We aim to be Spokane's one-stop-shop for all things related to health and sports recovery.
People
Kevin Longmeier - Owner/Head Coach
Opening a gym has been a dream of mine since my "heavy bench" days in high school. In between that time and now, I married the woman of my dreams, fathered 3 incredible boys (all with that woman), and have grown a deep passion for the outdoors. 5 years ago a trusted friend and gym owner introduced me to the methodology of compound movement and functional fitness. I was immediately drawn in.
What I love most about Dūrātus is that its more than just fitness. It's a community. It's a competitive outlet. It's a belief in health and wellness. It's whole life change. I have experienced each of these and hope that I can help others have the same experience.
Jake Motzny - Director of Training
I am a Michigan native, a husband to an incredible wife, and a passionate coffee snob.
Whether for the purpose of an extracurricular or personal development, I believe that incredible growth can come from the pursuit of a physical practice. As a coach at Dūrātus, it is my goal to help our members reach their goals through their pursuits inside of our gym.
What I love most about our community at Dūrātus is that our core values are embodied by our members. We are a community of individuals seeking to uplift each other as we relentlessly pursue our better selves.
Greg Conley - Coach
My introduction to high intensity functional fitness came with the first workout at Dūrātus. Combining traditional conditioning with traditional strength training, with a sprinkle of gymnastics produced something interesting and novel, that totally peaked my interest. The community nature of it reminded me of my time training for and playing team sports, pushing for a common goal together. The competitive aspect of it allowed me to express a part of my personality that I rarely got to as an adult. It was the perfect blend of some of my favorite things, and a brand new challenge. I have been a member at Dūrātus ever since, and have come to love functional fitness both as a fitness methodology and as a sport. More than three years later, my wife Brittany and I now consider the Dūrātus community family. Some of our most valued friendships have begun and been grown at the gym, and it's hard to consider life without it.
Brittany Conley - Coach
I stepped into Dūrātus in 2013 and haven't looked back since. I was a competitive cheerleader in high school and college, ran races, and have always enjoyed cooking healthy whole foods. However, post college I realized I needed something to still push my competitive nature and be sustainable for the rest of my life, and the answer was… Dūrātus.
Dūrātus has been a part of my husband Greg and I's community where we now both coach. The combination of community, accountability, and excellent programming is what sets Dūrātus apart. Being a coach, the thing I love most is seeing people improve their quality of life through fitness and nutrition, and accomplish goals they never thought possible.
Moriah Motzny - Coach/Admin
I'm Moriah.

While my initial introduction to Dūrātus came in the form of weightlifting and no conditioning whatsoever- I was eventually persuaded to dabble by those around me that I saw getting stronger, faster, and more athletic. My background in traditional strength training and acrobatics melded perfectly into the domains of functional fitness- and it has been nothing short of learning and continual fun since then.

These days I am extremely happy to share Dūrātus as the place where I met and now get to work with my husband, as an incredible source of friendship and community, a place of resolve and a place of laughter, and the place we all are linked together in fitness.
Christian Montes Vela - Coach
Hey all, I'm Christian.
I started out at Dūrātus in 2019 when I came to Spokane for school at Gonzaga University. I had already been in the functional fitness world for multiple years now, but once I came to Dūrātus I knew there was still much to learn.
My time at the gym has allowed me to broaden my knowledge and use it to help those in the gym community. I've met some amazing people here at Dūrātus and am lucky enough to call them my friends. They're always pushing me and fueling my competitive side to take myself to the next level. Its one of the many things I love about this community as well as the friendly environment when you first walk through the doors.
I call Dūrātus my home and hope others will too. I enjoy catching up with people so if you catch me sitting on a white lawn chair, please come say hi!
David FauntLeRoy - Coach
Hi, I'm a coach Dave! My first workout in Dūrātus's gym was back in 2014. Throughout the years the creative and functional methodology hooked me, but the environment that was woven across all the individuals here kept me. Having a community that is bought in to the core values of supporting one another in their fitness journey is the reason change happens and stays.
Our gym continues to build a community that is centered around enduring together. I feel honored as a coach to see the progress of members that have been with us from the start and also be there to help new members start hitting goals set for their fitness journey. I am proud to be counted among the ranks here, and truly believe that together, we will endure.
Katelyn Stillar - Coach
In 2014, I moved to Spokane to accept a position at Gonzaga Prep High School as an Art Teacher. I checked out several Spokane gyms, but when I walked into Dūrātus, I knew I had found my place. Over the years, this community has become so much more than just a gym for my husband, Kyle, and our little growing family; we have developed friendships that have supported us in fitness, nutrition, marriage, and babies!
I have been involved in sports and athletics my whole life. As a multi-sport high school athlete, a collegiate soccer player, and a high school coach- I have always found fulfillment through team sports and competition. What I found at Dūrātus was the right balance of a community that felt like a team and workouts that were mini-competitions every day. My mindset when at the gym has ranged drastically over the years here at Dūrātus. I've dabbled as a dedicated 2-a-day-wanna-be-competitive athlete, to trying to the get to the gym 2 times a week due to busy work life, to a pregnant athlete trying to stay sane, and now a mom, athlete, and coach learning more and more about how amazing the female body is! I hope my experiences can be used to connect with others at the gym! I am so thankful for the opportunity to coach at this amazing gym and be a part of this community!

Kyle Stillar - Coach
I've been involved in athletics, and strength and conditioning as a by-product, from a young age. I've been helping others achieve their fitness goals since 2014 and along the way my view of fitness and overall well-being has certainly shifted. I was fortunate enough to get involved with Duratus in 2018 and found that Duratus' ethos is one I believed in whole-heartedly. My wife and I are lucky to call Duratus our home and even more fortunate that we get to have a small hand in fostering some of the amazing changes that Duratus is able to provide.
Julie Tampien - Coach
I'm Julie. I am a mom, wife, Army veteran, nurse, and athlete.
Sports have been a part of my life since I was young, always practicing and training for game day. Once out of college, and especially after becoming a mom, I began to feel the negative pressures to go to the gym to lose weight, be thin, and fit a certain mold. I found functional fitness in a corner of an Army gym at Ft Lewis and instantly fell in love with the realization of what real fitness actually looks like. Exercise is not a punishment, it is a celebration of what our bodies can accomplish.
I truly believe that fitness is for every person, age, and background. The functional fitness modality can be customized to all levels of fitness, it's infinitely scalable and all-encompassing. But more than this, it creates a community and a lifestyle of health and wellness. I love that people from all walks of life come together to sweat, compete, push each other to become better, celebrate PR's, and encourage each other in their daily lives.
Sam Nicholson - Kids Head Coach
As a retired high school athlete and father of two great little girls, I am constantly looking to push the age curve further down the "line." As well, I am very active in the back country of our great outdoors. Early in 2015, I walked into Dūrātus looking for a methodology that would help me maintain and even improve my physical fitness and mental toughness. I found that and so much more.
In addition the physical and mental fortification, the community at Dūrātus is like no other group of people I've ever been around. Their positive attitude and supportive approach to all things, cultivate such a welcoming environment; I knew I belonged.
After getting my wonderful wife involved and as the months rolled on, our kids began to show curiosity towards all we were experiencing. As our Gym had no Kids Program, with Kevin's blessing, I seized the opportunity and started a kids program at Dūrātus with Kati John.
Having the opportunity to introduce kids to such an amazing life style is such a rewarding endeavor. It's tireless, exciting and essential in keeping our kids active and engaging. Letting them discover their physical and mental capabilities with my support and guidance is truly magical.
Amy Yeoman - Coach
My passion for fitness started with running and eventually evolved into triathlon. Somewhere along the way I realized that strength was crucial to injury prevention and overall performance as an endurance athlete. My time at Dūrātus started 5 years ago when my husband and I moved to Spokane. We instantly fell in love with this gym: the community, the challenge of the workouts, and the way both of those inspired us to be better people and athletes. We have continued to include it as a huge part of training for our endurance endeavors. I can confidently say it has made me a stronger athlete, both mentally and physically.
I have always had a passion for helping people who are seeking better health. As a Registered Dietitian, I run a private practice, Fuel to Thrive, and am always up for talking about nutrition. You will also see me around the gym coaching, personal training, and working with subsets of the gym population: new moms, kids, endurance athletes, and anyone else looking for guidance towards a healthier lifestyle!
Johnny Sage - Coach
I am a Spokane native and graduated from West Valley High School in 2016. I originally attended Washington State University where I played baseball and pursued a degree in business. Later, I transferred to Purdue University where I played the majority of my collegiate career, graduating with an undergraduate degree in Business and Sales Management. I made the decision to finish playing baseball at Biola University in Southern California, where I would go on to receive a Master's in Business Administration (MBA). After returning home to Spokane in August 2021, I joined our gym. It was my first experience with CrossFit, and one that quickly turned into something I could see myself doing for a long time to come. I have a great love for the sport and community of Dūrātus and am continuing to grow each day, as I am excited to step into a coaching roll.
Erin de Silva - Coach
Hi all - I'm Erin.

I am a firm believer that fitness is for everyone, and Dūrātus wholeheartedly embodies this value. It can be your 1st time in the gym, or the 2nd time that day, but each person who walks through the doors is welcomed, accepted, and encouraged the same.
One of my favorite things about Dūrātus is that it is a place for continuous growth. Here, you will find a community where you are encouraged to find the best version of yourself, and will be pushed by those around you to constantly improve.
My husband, Cole, and I truly consider Dūrātus a home away from home. I am honored to be a part of this amazing coaching staff and community.
711 N. Helena ST. STE C

|

Spokane, WA 99202

|

|

|